1. How I Chose My Master's Programme

"Opting to pursue a particular Master's programme is as much a life-changing decision as it is to actually complete one. I decided to share with PrepAdviser's audience my personal story of how I chose my Master's programme. Getting a Master's degree was arguably the best decision in my professional life. It was not easy, and it was not cheap, but the results ended up outweighing all the sacrifices I had to endure before and during my one-year stay in London."
2. How to Survive an Executive MBA

"Executive MBA studies can be truly overwhelming. They come in addition to your professional and personal responsibilities. How to survive and get the most of an EMBA?"
3. 11 of the Weirdest Scholarships Students Can Get

"Turns out that if you are a natural redhead or left-handed, you might be able to get a scholarships because of it. Most of the top universities worldwide are charging over $60,000 per year, so most students will probably look for scholarships. According to an infographic by Debt.com, there are many weird scholarships available for students with unusual hobbies, career goals and personal traits."
4. 9 Steps to Prepare a Winning MBA Application

"The MBA application package is your branding portfolio. It can secure you not only admission, but also a scholarship. But, how to build a unique and outstanding application? Just stick to our nine steps described below which have been tested for more than a decade in admissions consulting for MBA applicants all over the world."
5. 8 Things Recruiters Notice about Your Resume at First Glance

"This article aims to give a better understanding of what recruiters focus upon when going through a stack of resumes for candidate screening. The answers are provided by Ambra Bejamin, who is an engineering recruiter at Facebook and has previously worked for Living Social, Google and Expendia."
6. Top Business Schools Offering Full-Tuition Scholarships

"Probably the biggest issue, when considering obtaining anMBA degree, is the tuition fee. MBA programs offered by top business schools are usually quite expensive- sometimes as much as $100,000. However, this year, nearly 800 students enjoyed a full-tuition scholarship to a top-rated MBA program. Boomberg Businessweek has made a list of the 20 highest-rated business schools."
Find out which are the business schools offering full-tuition scholarships.
7. What Can You Do after Obtaining an MBA Degree?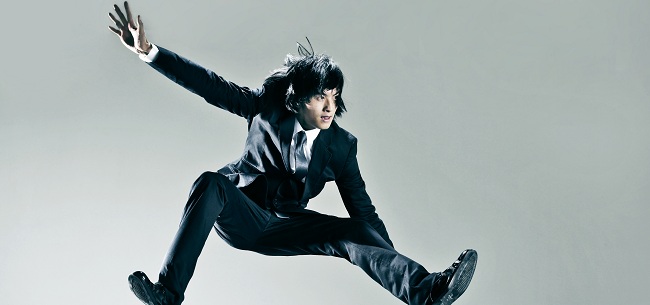 "Simon Tam, an MBA graduate himself, suggests 11 creative options for other MBA graduates. Probably many of you ask yourselves whether an investment in an MBA program will be ever paid off. Simon asked himself the very same question and even though many of the major researches on the topic confirmed that education pays off, he struggled with finding types of existing options that MBA graduates can take, other than listings with types of careers. Based on his own experience, he actually concluded that MBA graduates can to a whole lot after they finish their education."
Read about the things you can do after you get your MBA degree.
8. How to Ace the GMAT – Tips and Tricks to Score High

"Wherever you apply to, your GMAT scores will play a crucial role in getting accepted onto a good MBA programme. So it's no surprise that every year tens of thousands of hopeful MBA applicants seek out the same thing: how to ace the GMAT exam. The good news is that there are some basic tools to learn how to score high on GMAT."
See how to score high on GMAT.
9. How to Get a Scholarship for an MBA Programme

"Scholarships provided by top MBA programs amount to millions of Euros. There is a really great diversity of opportunities. However, it is very healthy to know from the start that the MBA scholarships are for the top MBA applicants. They are for those who a business school really wants to have on their incoming class as well as in their alumni list. Scholarships are provided for merit only and on a highly competitive basis. The only thing you can control in a competitive environment is your own performance. So, focus on it."
Find out how to position yourself in the pool of scholarship recipient's prospects.
10. The 7 Most Important MBA Admission Questions and Their Answers

"Once you have made up your mind to take the big step of following the MBA route, you need to know more about how to get enrolled in the schools of your choice."
Read more about the most important MBA admission questions.