No matter where a university is based, if it wants to be amongst the most international schools in the world it has to attract students and scholars from all over the world and collaborate with leading global institutions. Such universities support multiculturalism and naturally build diverse alumni networks.
All of the universities featured in the World University Rankings place internationalisation high on their agenda. But which ones are the most international?
Qatar University is top of the list, which is based on the results of the "international outlook" indicator in the Times Higher Education World University Rankings 2015-2016. The UK is the nation that does the best job as far as diversity is concerned.
The international outlook indicator considers each institution's proportion of international staff and students and the proportion of research papers published with at least one co-author from another country. All the institutions that feature in the top 800 of the 2015-2016 overall ranking have been considered.
Below is a list of the 200 most international universities in the world. Visit the Times Higher Education World University Rankings 2015-2016 to see the results for all 800 institutions and view the full methodology.
Top 50 most international universities in the world 2016: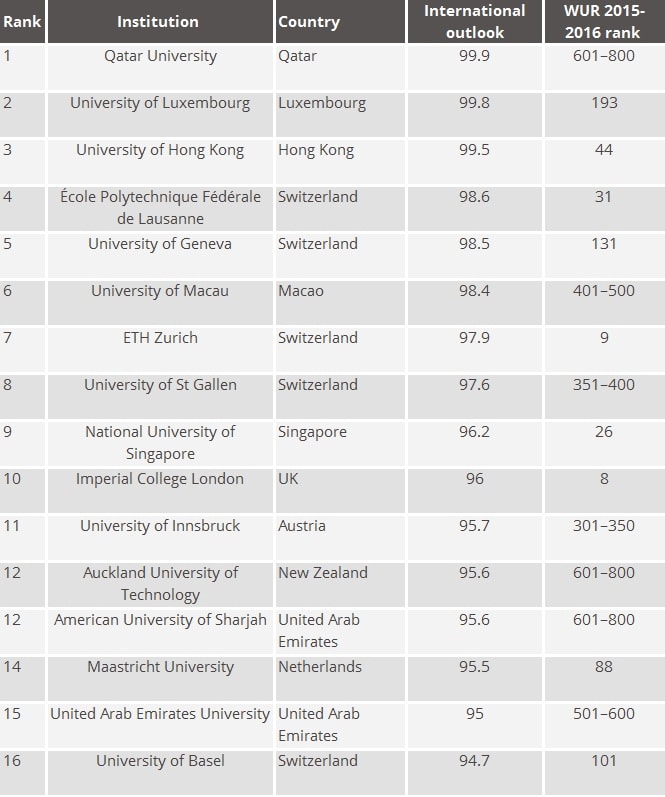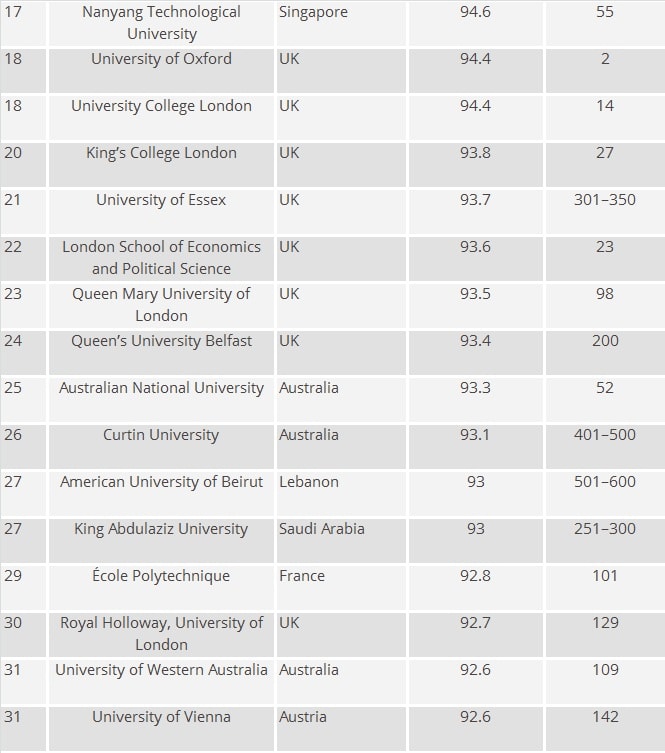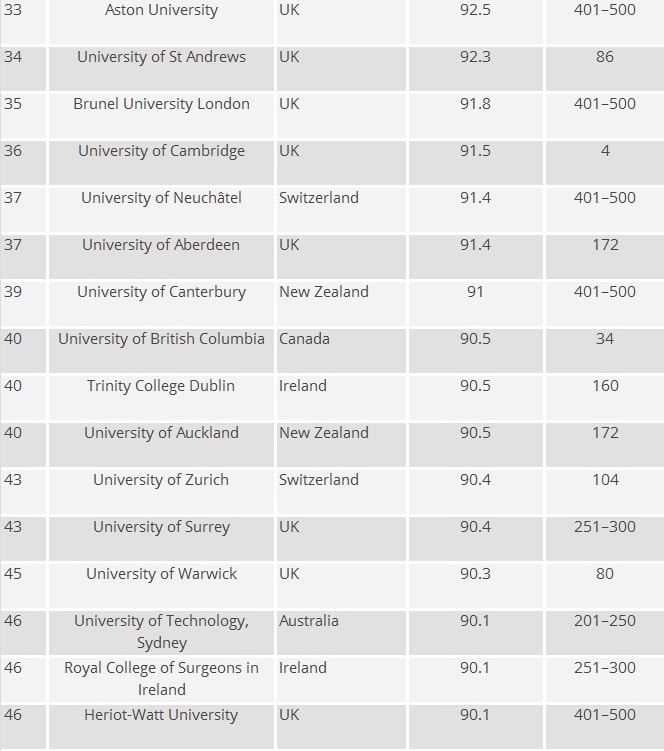 Source: Times Higher Education